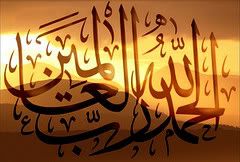 Tafseer Bayan al-Qur'an, written by Maulana Ashraf Ali Thanawi rahmatullah alayh has been popularly quoted by scholars to be an especially accurate reference for understanding the intricacies of the Holy Qur'an, for the layman and scholar alike. We believe this twelve-volume masterpiece, originally in Urdu, to be far superior in depth and content to many an Arabic Tafseer. The doctrinal approach of Maulana Thanawi thoroughly satisfies the mind, allowing for the principles of the Holy Qur'an to be embedded deeply within the heart. Due to this, we felt that many will benefit from having Bayan al-Qu'ran translated into the English language.
 
This blog will be regularly updated with new sections of translated ayahs and tafseer directly from Bayan al-Qur'an, in parallel with the pace of the lessons taught at Shariah Program. In essence, Shariah Program's approach to teaching students Arabic language sciences has succeeded in preparing for such advanced discussions of tafseer. The program is heavily focused on laying down fundamental concepts of Arabic Balaagha (rhetoric) which allow great works of Tafseer, such as Ruh al-Ma'ani of Imam Al-Aloosi, Tafsir Abu Sa'ood, and Al-Zamakhshari, to be referenced with ease. The second-year class at Shariah Program has recently completed a study of Surah Maryam and begun Surah Al-Kahf, both of which you will find translated to completion on this blog in the upcoming months. Of all the highly-esteemed tafseers mentioned above, the most concise and beautiful of gems have been emerging from this primary reference of Bayan al-Quran. We will be posting the tafseer from Bayan al-Quran related to the verses covered weekly, as our classes progress.
 
In reference to the format of Bayan al-Qur'an, it consists of an extended Urdu translation along with footnotes in Arabic. A great portion of the beauty contained within the Tafseer is in the detailed Arabic footnotes, where the author highlights the reasons behind his choice in translation and tafseer. Despite this, we believe that the extended Urdu translation provided by Shaykh Thanawi is of general benefit. The author intentionally kept all the footnotes in Arabic, since they are meant for scholars and students of knowledge.  Likewise, we too will not attempt to render these points into English. We intend to adhere as closely as possible to Hazrat's style, which in some cases, results in lengthy sentences. Hopefully, the punctuation we adopt while translating will remove a great deal of the overwhelmingness. 
 
It is worthy of mention that the true value and appreciation of this Tafseer can only be felt by those who have spent a portion of their life studying, or teaching the Qur'anic sciences, in depth. Those interested in the complete grammatical analysis of these verses and knowledge about the reasons behind the adoption of certain interpretations should consider registering into the second-year class of Shariah Program. This will grant access to all our archived tafseer audios, to-date. Please contact us, if you would like more info.
 
Your visit to this blog is appreciated.  We pray our efforts are accepted by Allah Most High.
 
Comments are welcome in the comments section below each post. Click here and here to read the introductions on both Surahs.