Archive for the 'Surah Maryam' Category
Fourth Story: Musa (عليه السلام)
وَٱذۡكُرۡ فِى ٱلۡكِتَـٰبِ مُوسَىٰٓ‌ۚ إِنَّهُ ۥ كَانَ مُخۡلَصً۬ا وَكَانَ رَسُولاً۬ نَّبِيًّ۬ا (٥١)
وَنَـٰدَيۡنَـٰهُ مِن جَانِبِ ٱلطُّورِ ٱلۡأَيۡمَنِ وَقَرَّبۡنَـٰهُ نَجِيًّ۬ا (٥٢)
وَوَهَبۡنَا لَهُ ۥ مِن رَّحۡمَتِنَآ أَخَاهُ هَـٰرُونَ نَبِيًّ۬ا (٥٣)
وَٱذۡكُرۡ فِى ٱلۡكِتَـٰبِ إِسۡمَـٰعِيلَ‌ۚ إِنَّهُ ۥ كَانَ صَادِقَ ٱلۡوَعۡدِ وَكَانَ رَسُولاً۬ نَّبِيًّ۬ا (٥٤)
وَكَانَ يَأۡمُرُ أَهۡلَهُ ۥ بِٱلصَّلَوٰةِ وَٱلزَّكَوٰةِ وَكَانَ عِندَ رَبِّهِۦ مَرۡضِيًّ۬ا (٥٥)
وَٱذۡكُرۡ فِى ٱلۡكِتَـٰبِ إِدۡرِيسَ‌ۚ إِنَّهُ ۥ كَانَ صِدِّيقً۬ا نَّبِيًّ۬ا (٥٦)
وَرَفَعۡنَـٰهُ مَكَانًا عَلِيًّا (٥٧)
Audio clip: Adobe Flash Player (version 9 or above) is required to play this audio clip. Download the latest version here. You also need to have JavaScript enabled in your browser.
And in this book (the Quran) also make mention of Musa (عليه السلام). That is to say, tell the people. Otherwise, in reality, the one mentioning in the book is Allah Most High. Without doubt he was a chosen one of Allah Most High, and he was a messenger, a prophet. And We called him from the right side of the Mount Tur, and we made him a confidant in order to communicate secrets to him. And, out of Our mercy (and favor), We granted him his brother Harun, by making him a prophet; meaning, upon his request, We made him a prophet in order to support him in his mission; and in this book also make mention of Ismaail (عليه السلام). He was indeed (very) true to his promise, and he was a messenger, a prophet; and he would enjoin upon his people in general all matters of religion but specifically Salah and Zakah; and according to his Lord he was a favoured one; and in this book also mention Idrees (عليه السلام). He was a person of immense truth, a prophet. And in matters of perfection We elevated him to a high rank.
أُوْلَـٰٓٮِٕكَ ٱلَّذِينَ أَنۡعَمَ ٱللَّهُ عَلَيۡہِم مِّنَ ٱلنَّبِيِّـۧنَ مِن ذُرِّيَّةِ ءَادَمَ وَمِمَّنۡ حَمَلۡنَا مَعَ نُوحٍ۬ وَمِن ذُرِّيَّةِ إِبۡرَٲهِيمَ وَإِسۡرَٲٓءِيلَ وَمِمَّنۡ هَدَيۡنَا وَٱجۡتَبَيۡنَآ‌ۚ إِذَا تُتۡلَىٰ عَلَيۡهِمۡ ءَايَـٰتُ ٱلرَّحۡمَـٰنِ خَرُّواْ سُجَّدً۬ا وَبُكِيًّ۬ا ۩ (٥٨)
Audio clip: Adobe Flash Player (version 9 or above) is required to play this audio clip. Download the latest version here. You also need to have JavaScript enabled in your browser.
These people mentioned from the beginning of the Surah until this point (Zakariya until Idrees (عليهم السلام)) they are those upon whom Allah Most High has bestowed special favour, from among the prophets. (Hence what favour could be greater than prophethood?) This attribute is common between all. They were all from the progeny of Adam (عليه السلام), and some of them were from the progeny of those whom we boarded with Nuh in the Ark. Other than Idrees (عليه السلام), who was from the ancestors of Nuh, this attribute is found in all; and some of them were from the progeny of Ibrahim and Yaqoob (عليهما السلام). Hence Zakariya, Yahya, Eisa, and Musa (عليهم السلام) were from the progeny of both while Ishaq, Yaqoob and Ismaeel were only from the children of Ibrahim (عليهم السلام); and all of these noble people were from those whom we guided and accepted. However, despite this acceptance and distinction the level of their servitude was such that when the verses of the All-Merciful were recited in their presence, displaying extreme humility, dependency and obedience, they would fall in prostration, crying.
Benefits
Here there are several points of interest:
1. There are multiple opinions regarding the difference between Rasool and Nabi. While taking into account various verses, what seems the most established to us is that the relationship between the two positions is that of 'umoom wa khusoos min wajhin'. Rasool is he who delivers a new sacred law to the ones being addressed, regardless of whether it is a new law with respect to the messenger himself, like the Tawrat was for Sayidna Musa (عليه السلام), or one passed down as in the case of Ismaeel (عليه السلام), who was sent to the people of Jurhum. This was the same law of Ibrahim (عليه السلام), however, the Jurhumites became aware of the law through Ismaeel; for them it was new. Also, regardless of whether the Rasool is also a prophet or not, i.e. as angels have been termed rusul whereas they were not prophets, or as those sent by other prophets for the purpose of propagation as mentioned in Surah Yaseen.
Nabi on the other hand is he who receives divine revelation, irrespective of whether the given sacred law is new or old. This was the case with the majority of the prophets of Bani Israeel. Most were propagating the laws of Musa (عليه السلام). However, due to it being generally understood that a Rasool will also be a prophet (although not technically required), it is not permissible to use the term for a non-prophet.
2. The side of the Mount was described as 'ayman' because it fell on Musa's right hand side (عليه السلام).
3. The secrecy mentioned in relation to the revelation occurring upon Musa (عليه السلام) is because he was alone at that time. Others did, however, become aware of it when he himself told them.
4. Harun being granted to Musa (عليهما السلام) was in terms of strengthening his mission and support. Otherwise, Harun alaihis salaam was senior in age.
5. While mentioning the attributes of Ismaeel (عليه السلام), being true to his promise was specifically chosen because this quality was found in him to a very high degree. We see a great instance of this in the Quran itself where he fulfilled the very stern promise of سَتَجِدُنِي إِن شَاء اللَّهُ مِنَ الصَّابِرِينَ in his childhood, in relation to slaughter.
6. If ahlihi refers to the general community then it would be all-encompassing. Otherwise, if his immediate family is meant, the possible reasons for this specification could be two. Either it means he initiated propagation with those most close to him which is the way of the du'aat و أنذر عشيرتك الأقربين, or he focused on his family in order that others may follow in their footsteps.
7. The specific mention of Salah and Zakah is for importance, not for exclusion.
8. Here separate listing of various shared attributes of the prophets is for the purpose of stylistic variety. There is no need to excessively dwell on it.
9. The raising (raf'), place (makan) and elevation ('uloo) occurring in the story of Idrees (عليه السلام) were all of a nonmaterial nature. The interpretation of the verses does not need to be made dependent upon the story quoted in this regard, which points toward physical ascension, even if the story is authentic. Elevation and raising are frequently used in a nonmaterial sense. Even 'place' being used in reference to the non-physical has been shown by Imam Aloosi through a certain line of poetry.
10. Since many deviants had committed degradation and excess in the matter of the prophets, Allah Most High mentioned two types of attributes for them throughout the preceding verses: their being chosen and bearers of perfection, as this is a cure for degradation, and their being humble and obedient servants, as this is the cure for excess.
Allah knows best the secrets contained within his book.
Third Story: The Prophet Ibrahim (عليه السلام)
The relationship between the stories was discussed in the prelude to the Surah.
وَٱذۡكُرۡ فِى ٱلۡكِتَـٰبِ إِبۡرَٲهِيمَ‌ۚ إِنَّهُ ۥ كَانَ صِدِّيقً۬ا نَّبِيًّا (٤١)
إِذۡ قَالَ لِأَبِيهِ يَـٰٓأَبَتِ لِمَ تَعۡبُدُ مَا لَا يَسۡمَعُ وَلَا يُبۡصِرُ وَلَا يُغۡنِى عَنكَ شَيۡـًٔ۬ا (٤٢)
يَـٰٓأَبَتِ إِنِّى قَدۡ جَآءَنِى مِنَ ٱلۡعِلۡمِ مَا لَمۡ يَأۡتِكَ فَٱتَّبِعۡنِىٓ أَهۡدِكَ صِرَٲطً۬ا سَوِيًّ۬ا (٤٣)
يَـٰٓأَبَتِ لَا تَعۡبُدِ ٱلشَّيۡطَـٰنَ‌ۖ إِنَّ ٱلشَّيۡطَـٰنَ كَانَ لِلرَّحۡمَـٰنِ عَصِيًّ۬ا (٤٤)
يَـٰٓأَبَتِ إِنِّىٓ أَخَافُ أَن يَمَسَّكَ عَذَابٌ۬ مِّنَ ٱلرَّحۡمَـٰنِ فَتَكُونَ لِلشَّيۡطَـٰنِ وَلِيًّ۬ا (٤٥)
Audio clip: Adobe Flash Player (version 9 or above) is required to play this audio clip. Download the latest version here. You also need to have JavaScript enabled in your browser.
O Muhammad (صلى الله عليه وسلم), In this book (the Quran) mention the story of Ibrahim (عليه السلام) in front of the people, so that the issues of Tawheed and Risalah may become very clear for them. He was a person of immense truth in every statement and deed, and he was also a Prophet. The story intended to be mentioned here occurred when He said to his father (a polytheist) O Father, Why do you worship that which hears nothing, sees nothing and does not benefit you at all? This is referring to idols. Keep in mind that even if one possessed these attributes of hearing, seeing, and benefiting, such a being would still not be worthy of worship due to not being wajib al-wujood. Let alone one who isn't even attributed with the above; it goes without saying that such would definitely be unworthy of worship.
O Father, to me has come a knowledge which has not come to you, referring to divine revelation in which there is no possibility of error. Therefore, what I say is the absolute truth. Since this is the case, then follow me. I will guide you to a straight path of Tawheed. O Father, do not worship Satan. That is to say, Satan-worship is something even you deem unacceptable. Idolatry certainly comprises of Satan-worship because it is Satan who calls and invites to it. Obeying anyone in a manner whereby you believe their teachings to be true, in opposition to the Almighty, is itself regarded as worship. Therefore, idolatry comprises of Satan-worship. Surely Satan is disobedient to the All-merciful. How then can he be worthy of obedience? O Father, I fear a chastisement reaching you, whether in this world or the next, from the All-Merciful; then you will become a colleague for Satan sharing in his punishment. The thing feared in this case is certain to occur. That is to say, if you choose allegiance to him in obedience then you will be his ally in the general attribute of being punished also – though Satan may not be punished in this world. No sane person should desire partnership with Satan or a share in his punishment.
Benefit
Reference to the attribute of being the All-merciful is to show that although He is the All-Merciful, one should not be deluded into thinking He will not punish upon disbelief. Rather, despite being all-merciful, He will still punish.
Continuation of the Story
قَالَ أَرَاغِبٌ أَنتَ عَنۡ ءَالِهَتِى يَـٰٓإِبۡرَٲهِيمُ‌ۖ لَٮِٕن لَّمۡ تَنتَهِ لَأَرۡجُمَنَّكَ‌ۖ وَٱهۡجُرۡنِى مَلِيًّ۬ا (٤٦)
قَالَ سَلَـٰمٌ عَلَيۡكَ‌ۖ سَأَسۡتَغۡفِرُ لَكَ رَبِّىٓ‌ۖ إِنَّهُ ۥ كَانَ بِى حَفِيًّ۬ا (٤٧)
وَأَعۡتَزِلُكُمۡ وَمَا تَدۡعُونَ مِن دُونِ ٱللَّهِ وَأَدۡعُواْ رَبِّى عَسَىٰٓ أَلَّآ أَكُونَ بِدُعَآءِ رَبِّى شَقِيًّ۬ا (٤٨)
فَلَمَّا ٱعۡتَزَلَهُمۡ وَمَا يَعۡبُدُونَ مِن دُونِ ٱللَّهِ وَهَبۡنَا لَهُ ۥۤ إِسۡحَـٰقَ وَيَعۡقُوبَ‌ۖ وَكُلاًّ۬ جَعَلۡنَا نَبِيًّ۬ا (٤٩)
وَوَهَبۡنَا لَهُم مِّن رَّحۡمَتِنَا وَجَعَلۡنَا لَهُمۡ لِسَانَ صِدۡقٍ عَلِيًّ۬ا (٥٠)
Audio clip: Adobe Flash Player (version 9 or above) is required to play this audio clip. Download the latest version here. You also need to have JavaScript enabled in your browser.
Having heard all this advice from Ibrahim (عليه السلام), the father replied, Averse from my Gods are you, O Ibrahim? And for this reason you also prohibit me from their worship? Be warned! If you do not cease from condemning these idols and prohibiting me from worshiping them, I shall surely stone you to death. Therefore, desist from this and leave talking to me about these matters for good.
Ibrahim (عليه السلام) said, Fair enough. Accept my 'Salam'. There is no point in talking to you. I will now seek forgiveness for you from my Lord in a manner whereby He guides you, upon which forgiveness results. Indeed He is gracious upon me, due to which I will invoke only Him. Both His acceptance and non-acceptance, from two different perspectives, is mercy and compassion; and since you and those on your religion do not accept the truth I propagate, there is no point in even living among you. I will physically separate myself from you and that which you worship as I have already done with my heart. That is to say, I will now leave from here and will worship my Lord in peace and tranquility since staying here is causing problems in that regard also. I trust, meaning am certain that by worshiping my Lord I will not be unprosperous, as the polytheists remain unprosperous when worshiping their false gods.
Thus, after this conversation he completely withdrew from them and migrated to the lands of Sham. When he withdrew in this manner from them and that which they worshipped, We gave to him a son Ishaq and a grandson Yaqoob (عليهما السلام), who in terms of companionship were far superior to the polytheist community he left behind; and we made each one of them a Prophet and by granting innumerable perfections we gave to them a portion from Our mercy; and in future generations We made their renown righteous and exalted.
Everyone remembers them with veneration and respect. Prior to Ishaaq, Ismail had already been granted with these same qualities.
Benefits
Excluding mention of Ismail (عليه السلام) at this instance is because he had been granted earlier than the rest, and mention of those who came later alleviates the need to specifically mention the one granted earlier. Secondly, his mention will come independently after a few verses. Thirdly, just as by mentioning Ibrahim (عليه السلام), the purpose was to attract the hearts of the polytheist Arabs, mentioning Ishaq and Yaqoob (عليهما السلام) was to attract the hearts of the People of the book. For this reason, Musa (عليه السلام) is immediately mentioned in the subsequent verses. Ismail (عليه السلام) will be mentioned after this – and Allah knows best the secrets contained within his book.
Continuation: The people's accusations, and the Prophet Easa's response (alaihis salam)
فَأَتَتۡ بِهِۦ قَوۡمَهَا تَحۡمِلُهُ ۥ‌ۖ قَالُواْ يَـٰمَرۡيَمُ لَقَدۡ جِئۡتِ شَيۡـًٔ۬ا فَرِيًّ۬ا (٢٧)
يَـٰٓأُخۡتَ هَـٰرُونَ مَا كَانَ أَبُوكِ ٱمۡرَأَ سَوۡءٍ۬ وَمَا كَانَتۡ أُمُّكِ بَغِيًّ۬ا (٢٨)
Audio clip: Adobe Flash Player (version 9 or above) is required to play this audio clip. Download the latest version here. You also need to have JavaScript enabled in your browser.
Thereafter, Maryam (alaihas salam) was comforted by these words, and Sayidna Eisa was born. Then she departed from there in the direction of the town and she brought him to her people, carrying him in her arms. The people, aware of her being unmarried, became suspicious upon seeing this unaccounted-for child, resorted to accusing her and said, O Maryam, You have done something unthinkable indeed! That is to say, naudhu billah, you have fornicated. Generally speaking, fornication is bad regardless of the doer; however, such an act being committed by you is just unthinkable, because, O sister of Harun, None from your household has ever committed such a heinous act. Hence, your father was not a man of evil that this trait may have come to you through him. Nor was your mother unchaste that this trait may have reached you through her. Furthermore, Harun, who is your blood-brother (named after Harun the prophet), what a righteous man he is!
Therefore it is a grave thing indeed for such a person, whose entire household from beginning till end is so pure and righteous, to commit such an act.
فَأَشَارَتۡ إِلَيۡهِ‌ۖ قَالُواْ كَيۡفَ نُكَلِّمُ مَن كَانَ فِى ٱلۡمَهۡدِ صَبِيًّ۬ا (٢٩)
قَالَ إِنِّى عَبۡدُ ٱللَّهِ ءَاتَٮٰنِىَ ٱلۡكِتَـٰبَ وَجَعَلَنِى نَبِيًّ۬ا (٣٠)
وَجَعَلَنِى مُبَارَكًا أَيۡنَ مَا ڪُنتُ وَأَوۡصَـٰنِى بِٱلصَّلَوٰةِ وَٱلزَّڪَوٰةِ مَا دُمۡتُ حَيًّ۬ا (٣١)
وَبَرَّۢا بِوَٲلِدَتِى وَلَمۡ يَجۡعَلۡنِى جَبَّارً۬ا شَقِيًّ۬ا (٣٢)
Audio clip: Adobe Flash Player (version 9 or above) is required to play this audio clip. Download the latest version here. You also need to have JavaScript enabled in your browser.
So Maryam (alaihas salam) patiently listened to the entire speech but did not reply. Rather she pointed to the child (and gestured), Whatever you have to say, say it to him; he will respond. They sensed she is mocking them and said, How on earth are we to speak to one who is still a child in the cradle? Speech is directed to one who is capable of speaking. This one is yet a child and incapable of speech. What purpose then would there be in speaking to him. No sooner had they finished saying this that the baby spoke up, I am Allah's chosen servant. Neither am I Allah, as ignorant Christians will believe, nor am I un-favored as the Jews will claim. Some signs of my being a servant and of being a chosen one are that He gave me the book (the Gospel). Though He will give it to me in the future, due to being a certainty, it is as if He has already given it to me. And He made (meaning will make) me a prophet. And He made me a bearer of blessings; in other words, the creation will receive Deeni benefit from me. Wherever I may be the creation will receive blessings. This benefit is specifically that of propagation of deen, regardless of who accepts and who rejects. He (Eisa alaihas salam) himself will have conveyed the benefit.
He has commanded me with Salah and Zakah as long as I remain alive in this world. It goes without saying that after ascending to the heavens this responsibility will no longer remain. This was a sign of being a servant. The previous were signs of distinction. And He made me obedient to my mother. The specific mention of the mother is due to his father-less birth. And He did not make me rebellious and wretched, that I rebel from fulfilling the rights of Allah or the rights of my mother, or that I acquire wretchedness by neglecting fundamental rights and religious deeds.
وَٱلسَّلَـٰمُ عَلَىَّ يَوۡمَ وُلِدتُّ وَيَوۡمَ أَمُوتُ وَيَوۡمَ أُبۡعَثُ حَيًّ۬ا (٣٣)
Audio clip: Adobe Flash Player (version 9 or above) is required to play this audio clip. Download the latest version here. You also need to have JavaScript enabled in your browser.
And there is a greeting of "salaam" upon me from Allah, the day I was born, the day I will die which will be during the end of times after descending from heaven, and on the Day of Judgment wherein I will be resurrected alive. A special greeting from Allah is proof of being a favored one.
Benefits
The collective attributes and circumstances of Sayidna Eisa (alaihis salam) mentioned in these verses establish the purity and chastity of Sayidah Maryam (alaihas salam), which was the point behind this miraculously-occurring speech. In establishing the point, the principle attribute is the quality of Prophethood, since Prophethood does not gather with illegitimacy, a major cause for shame in itself. Here, the bestowal of Prophethood is established by this miraculous speech because such extraordinary events when manifested at the hands of a sinless one are proof of God's acceptance. Acceptance, in turn, rules out the possibility of being a liar.
The Qadyanis' attempt at justification (from مَا دُمۡتُ حَيًّ۬ا) in saying that if Sayidna Eisa were alive, he would be praying and giving charity in the heavens, (و اللازم باطل) is unfounded; refuted by the clause placed in the translation "in this world".
If it is established that Zakah is not an obligation upon Prophets [as some have claimed], وَأَوۡصَـٰنِى would then refer to it being part of the Shari'ah, though applicable only to the Ummah.
Continuation of the story: conception and birth
۞ فَحَمَلَتۡهُ فَٱنتَبَذَتۡ بِهِۦ مَكَانً۬ا قَصِيًّ۬ا (٢٢)
فَأَجَآءَهَا ٱلۡمَخَاضُ إِلَىٰ جِذۡعِ ٱلنَّخۡلَةِ قَالَتۡ يَـٰلَيۡتَنِى مِتُّ قَبۡلَ هَـٰذَا وَڪُنتُ نَسۡيً۬ا مَّنسِيًّ۬ا (٢٣)
Audio clip: Adobe Flash Player (version 9 or above) is required to play this audio clip. Download the latest version here. You also need to have JavaScript enabled in your browser.
Then, after this conversation, Jibreel blew in the opening of her dress by which she became pregnant with a boy. Then when the signs of delivery became apparent to her, she withdrew from her home taking the foetus to a faraway place somewhere in the wilderness. Then when the contractions began, the birth pangs drove her to the trunk of a date-palm in order to lean and rest beside it. At this point, not having anyone to give her company and completely exhausted from the pain – conventional means of comfort which normally should be available at such times were nowhere to be found, and on the other hand afraid of being blamed and cursed due to the child about to be born – in the end, she panicked and cried out, O that I would have died before this state, and would have been something gone, forgotten.
فَنَادَٮٰهَا مِن تَحۡتِہَآ أَلَّا تَحۡزَنِى قَدۡ جَعَلَ رَبُّكِ تَحۡتَكِ سَرِيًّ۬ا (٢٤)
Audio clip: Adobe Flash Player (version 9 or above) is required to play this audio clip. Download the latest version here. You also need to have JavaScript enabled in your browser.
Then, at that very instance, by Allah's command, Jibreel came and out of respect for her did not appear in front of her. Instead he stood at a place which was beneath her and concealed from her and from this place beneath her he called out to her, which Maryam (alaihas salam) recognized to be the voice of that same angel who appeared earlier, Do not grieve due to being alone with no means of comfort or because of fearing blame. Lack of comforting means has thus been resolved in that your Lord has made in the area beneath your feet a stream. By looking at it and drinking from it you will receive soothing comfort. (According to Imam al-Aloosi's narration she was also thirsty.)
From a medicinal point of view, the use of items with heat generating properties (musakkhinaat) prior to or after delivery eases the process of birth, removes unwanted matter, and aids in the re-strengthening of the body. If the water is slightly warm as observed in some streams, this proves even more appropriate for ones physical well-being. In addition, dates which are highly nourishing, rich in proteins and good fats needed for the replenishment of blood due to also strengthening the joints, back and kidney etc., are from the best of foods and remedies in relation to child-birth. The harm associated to the property of heat contained within dates, firstly, is negligible due to this being less in the case of fresh dates (rutab), secondly, it is rectified with the water, and thirdly, harm occurs when one is suffering from existing ailments in the body. Otherwise, there really isn't anything truly free of all harm.
In addition to strengthening the body, the occurrences of extraordinary events for the obedient are signs of miracles, acceptance by Allah, and a means of spiritual happiness.
وَهُزِّىٓ إِلَيۡكِ بِجِذۡعِ ٱلنَّخۡلَةِ تُسَـٰقِطۡ عَلَيۡكِ رُطَبً۬ا جَنِيًّ۬ا (٢٥)
فَكُلِى وَٱشۡرَبِى وَقَرِّى عَيۡنً۬ا‌ۖ فَإِمَّا تَرَيِنَّ مِنَ ٱلۡبَشَرِ أَحَدً۬ا فَقُولِىٓ إِنِّى نَذَرۡتُ لِلرَّحۡمَـٰنِ صَوۡمً۬ا فَلَنۡ أُڪَلِّمَ ٱلۡيَوۡمَ إِنسِيًّ۬ا (٢٦)
Audio clip: Adobe Flash Player (version 9 or above) is required to play this audio clip. Download the latest version here. You also need to have JavaScript enabled in your browser.
And shake this trunk of the date-palm towards yourself. It will drop upon you ripe dates. In this also, by eating the dates and observing the miraculous event, both physical and spiritual happiness are gathered. So eat these dates and drink this water and let your eyes be cool. In other words, by looking at and being close to the child, eating, drinking and observing the sign of acceptance with Allah Most High, remain happy. Then when a possibility of blame arises by someone becoming aware of this incident, this has been thus resolved in that if you see from humans anyone coming and objecting, do not speak anything to them. Instead, by means of gesture say to them, I have vowed an oath with the All-Merciful of such fasting in which I am restricted from speaking. Therefore, for this reason I will not speak for all of today to any human; although prayer and supplication will remain permitted. Simply do this much, and rest assured. Allah Ta'ala will enable this blessed child to speak as a miracle. The manifestation of the miracle will prove your chastity and protect you from all blame. Thus all grief was removed.
Benefits:
If this longing for death was due to worldly grief, then the overpowering of circumstances will be considered its excuse. In it the human being does not remain fully responsible. If it was due to religious grief, i.e. the possibility of people degrading her name wherein perhaps she will not be able to observe patience, resulting in the sin of impatience (death being a protection from such impatience), then this type of longing for death is not prohibited.
If doubt arises that Maryam (alaihas salam) was told to inform of her being under oath, whereas she made no such oath, the reply will be that from this very injunction it is understood that she should also go ahead and make the oath, then disclose it.
The restriction on speaking during a fast was in their sacred-law. In our sacred-law this has been abrogated [limaa rawaaho abu daawood marfoo'an … wa hassanahu al-Suyooti wa al-Azeezi]
The use of water and dates is also medically beneficial to ease the pain of child-birth. Apparently, the command of eating and drinking is to indicate permissibility, and Allah knows best.
Conception and birth without the touching of a male defies the laws of nature. In the case of such extraordinary events, no matter how difficult to comprehend, there is no harm. However, in this particular incident, there is even less far-fetchedness. Based on what is stated in some medical archives, female sperm, in addition to holding receptacle properties and becoming fertilized, contain the ability to fertilize with the help of a certain extremely rare, yet plausible, tumor. Hence, in instances of arrhenoblastoma (a solid, sometimes malignant, tumor of the ovary that usually produces male sex hormones) incomplete limbs and organs have been observed upon 'self' fertilization. Therefore, if this inherent fertilizing capability is somehow enhanced, this would not be very far-fetched.
Story 2: Easa and Maryam (upon both of them be peace)
وَٱذۡكُرۡ فِى ٱلۡكِتَـٰبِ مَرۡيَمَ إِذِ ٱنتَبَذَتۡ مِنۡ أَهۡلِهَا مَكَانً۬ا شَرۡقِيًّ۬ا (١٦)
فَٱتَّخَذَتۡ مِن دُونِهِمۡ حِجَابً۬ا فَأَرۡسَلۡنَآ إِلَيۡهَا رُوحَنَا فَتَمَثَّلَ لَهَا بَشَرً۬ا سَوِيًّ۬ا (١٧)
قَالَتۡ إِنِّىٓ أَعُوذُ بِٱلرَّحۡمَـٰنِ مِنكَ إِن كُنتَ تَقِيًّ۬ا (١٨)
قَالَ إِنَّمَآ أَنَا۟ رَسُولُ رَبِّكِ لِأَهَبَ لَكِ غُلَـٰمً۬ا زَڪِيًّ۬ا (١٩)
قَالَتۡ أَنَّىٰ يَكُونُ لِى غُلَـٰمٌ۬ وَلَمۡ يَمۡسَسۡنِى بَشَرٌ۬ وَلَمۡ أَكُ بَغِيًّ۬ا (٢٠)
قَالَ كَذَٲلِكِ قَالَ رَبُّكِ هُوَ عَلَىَّ هَيِّنٌ۬‌ۖ وَلِنَجۡعَلَهُ ۥۤ ءَايَةً۬ لِّلنَّاسِ وَرَحۡمَةً۬ مِّنَّا‌ۚ وَكَانَ أَمۡرً۬ا مَّقۡضِيًّ۬ا (٢١)
Audio clip: Adobe Flash Player (version 9 or above) is required to play this audio clip. Download the latest version here. You also need to have JavaScript enabled in your browser.
And, O Mohammad (sallallahu alaihi wasallam), also mention in this specific section (Surah) of the book (the Quran) the story of Maryam (alaihas salam), since it holds a strong relationship with the preceding story. It occurred when she withdrew from her family to an eastern place to take a bath. Then she hung a veil from in front of them in order to bathe behind it. So in such a state we sent to her our angel (Jibreel alaihis salam). He (the angel) assumed for her the likeness of a complete man in terms of body and limbs as well as beauty and attractiveness. Since Maryam thought him to be human she panicked and said, I seek refuge in al-Rahman (my Lord) from you. If you are in the least god-fearing then you will go away from here. The angel said, I am not a human that you should be afraid of me. Rather, I am only a sent-one of your Lord. I have come in order to grant you a purified child. That is to say, I will blow in your mouth or in the opening of your dress, as a result of which biidhnillah you will become pregnant and a child will be born. She began to say out of amazement not rejection, How will there be a son for me whereas from the habitual prerequisites of giving birth is intimacy with a male, which is completely non-existent, because neither has a man ever touched me, i.e. I have not been married, nor am I unchaste. The angel said, it will occur as such without the touching of a male, and I do not say this of my own accord. Rather, your Lord has proclaimed, This creating the birth of a child without any physical means is easy upon me, and He also said, We are creating him in this manner without conventional means in order to make this child a tremendous sign for the people so they can draw proof from this event upon divine power, and due to people receiving guidance on account of him a means of mercy from Us, and this fatherless birth is a matter already decreed which will definitely occur.
Benefits
She originally lived in a dwelling attached to the sanctuary and her aunt was the wife of the Prophet Zakariya (alaihis salam). If she was pubescent, she had gone to her aunt's house in order to perform ritual purity. If not pubescent, as some have said, then it also would be for the purpose of bathing, which the Mufassireen have mentioned as a narration. Hanging the veil also indicates on this, and Allah knows best.
Although she did not recognize him to be an angel immediately, upon hearing his speech this later became apparent to her, due to her intuition from wilayah. As such, it is not correct to ask how she simply accepted his claim without any proof. Similarly, the angel coming to her for this specific purpose and speaking to her does not establish her being a prophet.
When an angel assumes the form of a human this does not necessitate relinquishment of the angelic reality. For angels, assuming different forms is similar to how we wear different garments. On the possibility of assuming various forms there can be no doubt of the possibility of this occurring for any random person. That is to say, someone else could come assuming the form of another, at any time, simply because these are rare occurrences which without proof are completely negligible and rationally have no consideration. Perhaps the wisdom behind not appearing in the original angelic form was to not frighten her. Choosing a human form was because every genus inclines to its own genus. The eastern attribute of the place was incidental and not purposeful.
النحو قوله إذا انتبذت ظرف للواقع المقدر أي أذكر نبأ مريم الذي وقع إذا انتبذت قوله بشرا حال أو تمييز قوله ولنجعله متعلق بمقدر أي فعلنا ذلك ١٢
البلاغة قوله إن كنت تقيا لم تجعل التقوى شرطا للاستعاذة بل شرط مكافته وأمنها منه وكنت عن ذلك بالإستعاذة بالله تعالى حثا له على المكافة بألطف وجه وابلغه وأن من تعرض للمستعيذ به فقد تعرض لعظيم سخطه  اه قوله لم يمسسني كنت به عن الحلال بقرينة المقابلة وأرادت به العموم في آية أخرى للتفنن وقيل غير ذلك ومنه ما قال جار الله جعل المس عبارة عن النكاح الحلال لانه كناية عنه في قوله من قبل أن تمسوهن وفي قوله أو لامستم النساء وانما يقال في الزنا فجر بها وخبث بها ونحو ذلك ولا يليق به الكنايات والآداب اه
الفقه إستدلال بعض الجهلة بقوله لأهب على جواز التسمية برسول بخش ونحوه جهل عظيم لان الإسناد المجازي يتوقف على الملابسة كما أن جبريل كان نافخاً بخلاف محل النزاع فانه ما صدر فيه فعل من النبي يكون سببا للهبة الحقيقية الإلهية فافهم ١٢
(in the opening of her dress) الروايات في لأهب لك
أخرجه عبد الله بن أحمد في زوائد الزهد عن نوف أن جبريل عليه السلام نفخ في جيبها فحملت ألخ كذا في الروح ١٢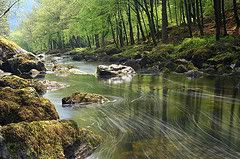 Benefits
A silent prayer was made because it carries a higher likelihood of being accepted. Doubt should not arise in this regard from the word نَادَىٰ which seems to imply proclaiming out loud, since nidaa too is often used interchangeably with du'aa.
Instead of requesting the rectification of his kinsmen, which was also a method of protecting the faith, he specifically asked for a child, perhaps due to the originality of righteousness within an individual having a greater impact upon the masses at the time of exhorting them.
Adding the mention of Al Yaqoob in this verse is textual proof of the fact that inheritance in wealth is not the intended meaning. This is because the relatives mentioned in the verse are surely closer in relation to the one being inherited from than Sayidna Yahya (alayhis salaam). How is it then possible for the distant relative to receive inheritance in the presence of the closer one? In addition, wealth and material possessions not being a main concern of the Prophets (alayhimus salaam) is a rational proof upon wealth not being intended here. Would they seek children only to protect their wealth from being inherited by others? If someone says, this was done to stop the relatives from spending it in disobedience, the reply will be: even then there is no accountability on the ancestor for which one would need to take precautions. The word meeraath being specific to material inheritance, or to things of acquisition, is refuted in the verse where Allah Most High says,
ثُمَّ أَوۡرَثۡنَا ٱلۡكِتَـٰبَ ٱلَّذِينَ ٱصۡطَفَيۡنَا مِنۡ عِبَادِنَاۖ
In this issue the position of Ahl al-Sunnah is strengthened from the books of the Shia also. Hence in the Ruh al-Ma'aani the following narrations can be found:
فقد روى الكليني في «الكافي» عن أبـي البختري عن أبـي عبد الله جعفر الصادق رضي الله تعالى عنه أنه قال: إن العلماء ورثة الأنبياء وذلك أن الأنبياء لم يورثوا درهماً ولا ديناراً وإنما ورثوا أحاديث من أحاديثهم فمن أخذ بشيء منها فقد أخذ بحظ وافر
ومن ذلك أيضاً ما رواه الكليني في «الكافي» عن أبـي عبد الله رضي الله تعالى عنه قال: إن سليمان ورث داود وإن محمداً صلى الله عليه وسلم ورث سليمان عليه السلام
Obviously, it is not possible for this last inheritance to pertain to wealth, in any way.
In Al Imran, the catalyst for this supplication was mentioned to be the witnessing of extraordinary events at the hands of Maryam (alayhas aalam). There is no contradiction since it is possible for the initial desire to have occurred then, and the expression thereof to have occurred based on this.
If doubt arises from يَرِثُنِى, since it seems to suggest that the desire of Zakariya (alayhis salaam) was for this son to remain after his death, and the verse of Surah al-Anbiya "فَٱسۡتَجَبۡنَا لَهُ" also alludes to the prayer being accepted, whereas Yahya (alayhis salam) was martyred during the life of Zakariya (alayhis salam), the reply will be as follows: either يَرِثُنِى will be taken in a general sense implying the remaining of essence or that of ones path, way of living and remnants worthy of following (baqaa al-dhaat aw baqaa al-aathaar), or that the story narrated of Yahya's martyrdom during Zakariya's life is not established. With respect to the first reply, the question remains that the remnants of Zakariya (alayhis salam) himself were sufficient. It seems far-fetched for him to supplicate with this intention. Rather the purpose was clearly that in his lifetime he would propagate the faith, and after his passing a suitable successor should take over. It goes without saying that his lifestyle and remnants will remain after his passing. The reply then will be that perhaps the teachings of multiple luminaries and the lasting of their numerous remnants is more effective and far-reaching in rectifying the masses than that of a single luminary and a single set of remnants.
Story 1: Zakariya and Yahya (upon both of them be peace) – Verses 1-15
سُوۡرَةُ مَریَم
بِسۡمِ ٱللهِ ٱلرَّحۡمَـٰنِ ٱلرَّحِيمِ

ڪٓهيعٓصٓ (١)
ذِكۡرُ رَحۡمَتِ رَبِّكَ عَبۡدَهُ ۥ زَڪَرِيَّآ (٢)
إِذۡ نَادَىٰ رَبَّهُ ۥ نِدَآءً خَفِيًّ۬ا (٣)
قَالَ رَبِّ إِنِّى وَهَنَ ٱلۡعَظۡمُ مِنِّى وَٱشۡتَعَلَ ٱلرَّأۡسُ شَيۡبً۬ا وَلَمۡ أَڪُنۢ بِدُعَآٮِٕكَ رَبِّ شَقِيًّ۬ا (٤)
وَإِنِّى خِفۡتُ ٱلۡمَوَٲلِىَ مِن وَرَآءِى وَڪَانَتِ ٱمۡرَأَتِى عَاقِرً۬ا فَهَبۡ لِى مِن لَّدُنكَ وَلِيًّ۬ا (٥)
يَرِثُنِى وَيَرِثُ مِنۡ ءَالِ يَعۡقُوبَ‌ۖ وَٱجۡعَلۡهُ رَبِّ رَضِيًّ۬ا (٦)
Audio clip: Adobe Flash Player (version 9 or above) is required to play this audio clip. Download the latest version here. You also need to have JavaScript enabled in your browser.
Kaf-ha-ya-ain-saad. The meaning of this is known only to Allah, Most High. This story which follows is a reminder of your Lord's being merciful upon the state of his chosen slave Zakariya (as), when he called unto his Lord silently wherein he said, O Lord, my bones, due to old age, have become weak and my head has become aflame with grey hair. That is to say all my hair has become white. This state strongly suggests that in it I should not be requesting children. However, your power and mercy are complete, and I have always been desirous of witnessing this power and wisdom first hand. Hence, in the past, I have never, O Lord, in asking anything of you been unsuccessful. As a result, there is no harm in asking even the most far-fetched of matters, and for this request a specific catalyst has emerged that I fear from my kinsmen after my death. According to my wishes they will not be able to uphold the sacred-law and serve the religion. This matter is a catalyst for wanting a child who possesses special attributes relevant to serving the religion, and along with my old age, since my wife is also barren and has never been able to conceive children even in the prime of my youth, all conventional means for giving birth are non-existent. So, in such a state, you grant me from thyself, i.e. without the medium of conventional means such an heir, meaning a son, who will succeed me in my special knowledge and will succeed the house of my grandfather Yaqub in their special knowledge. That is to say allow him to combine both preceding and succeeding knowledge (uloom laahiqah wa saabiqa), and due to acting on this knowledge, O Lord, make him a favored and accepted one; meaning let him be an aalim, and also an aamil.
يَـٰزَڪَرِيَّآ إِنَّا نُبَشِّرُكَ بِغُلَـٰمٍ ٱسۡمُهُ ۥ يَحۡيَىٰ لَمۡ نَجۡعَل لَّهُ ۥ مِن قَبۡلُ سَمِيًّ۬ا (٧)
قَالَ رَبِّ أَنَّىٰ يَكُونُ لِى غُلَـٰمٌ۬ وَڪَانَتِ ٱمۡرَأَتِى عَاقِرً۬ا وَقَدۡ بَلَغۡتُ مِنَ ٱلۡڪِبَرِ عِتِيًّ۬ا (٨)
قَالَ كَذَٲلِكَ قَالَ رَبُّكَ هُوَ عَلَىَّ هَيِّنٌ۬ وَقَدۡ خَلَقۡتُكَ مِن قَبۡلُ وَلَمۡ تَكُ شَيۡـًٔ۬ا (٩)
قَالَ رَبِّ ٱجۡعَل لِّىٓ ءَايَةً۬‌ۚ قَالَ ءَايَتُكَ أَلَّا تُكَلِّمَ ٱلنَّاسَ ثَلَـٰثَ لَيَالٍ۬ سَوِيًّ۬ا (١٠)
Audio clip: Adobe Flash Player (version 9 or above) is required to play this audio clip. Download the latest version here. You also need to have JavaScript enabled in your browser.
Allah Most High, responds through the angel, O Zakariya, We give you glad tidings of a boy whose name will be Yahya; before him in specific attributes we have not created anyone his equal. In other words, the knowledge and deed you requested will definitely be granted to him. In addition, he will be given certain unique attributes such as a special degree of soft-heartedness due to being abundantly god-fearing. Since this answering of the supplication did not allude to any specific manner of how the birth will occur, in order to seek clarification on this point he, Zakariya (as), said, O Lord, how will there be a child for me whereas on the one hand my wife is barren and on the other I have reached the extreme limit of old age. So it is not clear whether we will be given back our youth, or if I will be asked to remarry, or if the child will be granted in our present state. He pronounced, the state will be as such, and still a child will be born. O Zakariya, it is the declaration of your Lord that this matter is easy for me. What big feat is this? I have done much greater. For instance, I created you (your own self) before, whereas before this creation you were nothing. Likewise conventional means are also nothing. Since bringing out an existent from a non-existent was easy, how then, would creating one existent from another be difficult? All this was to strengthen hope, not to remove doubt; for Zakariya (as) had no doubt. When Zakariya's (as) hope strengthened, he said, I am completely satisfied with the divine promise. However, upon the drawing near of its fulfillment, i.e. conception, appoint for me a sign so I may engage myself in increased gratitude. The actual birth itself is of course clearly observable. He said, Your sign is that you will not be able to speak to and converse with people for three nights and three days whereas you will be healthy and in good condition without any sickness, and for this reason you will be able to verbally remember Allah.
فَخَرَجَ عَلَىٰ قَوۡمِهِۦ مِنَ ٱلۡمِحۡرَابِ فَأَوۡحَىٰٓ إِلَيۡہِمۡ أَن سَبِّحُواْ بُكۡرَةً۬ وَعَشِيًّ۬ا (١١)
يَـٰيَحۡيَىٰ خُذِ ٱلۡڪِتَـٰبَ بِقُوَّةٍ۬‌ۖ وَءَاتَيۡنَـٰهُ ٱلۡحُكۡمَ صَبِيًّ۬ا (١٢)
وَحَنَانً۬ا مِّن لَّدُنَّا وَزَكَوٰةً۬‌ۖ وَكَانَ تَقِيًّ۬ا (١٣)
وَبَرَّۢا بِوَٲلِدَيۡهِ وَلَمۡ يَكُن جَبَّارًا عَصِيًّ۬ا (١٤)
وَسَلَـٰمٌ عَلَيۡهِ يَوۡمَ وُلِدَ وَيَوۡمَ يَمُوتُ وَيَوۡمَ يُبۡعَثُ حَيًّ۬ا (١٥) 
Audio clip: Adobe Flash Player (version 9 or above) is required to play this audio clip. Download the latest version here. You also need to have JavaScript enabled in your browser.
Eventually, by Allah's permission Zakariya's (as) wife became pregnant, and as informed by Allah, his tongue was made incapable of speech. So he appeared upon his people from the sanctuary and gestured to them, since needless to say he was incapable of speaking with the tongue, that glorify your Lord in the morning and in the evening. This glorification and the instruction thereof was either due to it being a daily habit of his in that he would remind them verbally, but today was unable to so he instructed them through gesture, or in gratitude of this new blessing he began glorifying Allah himself and was telling others to do the same. In any case Yahya (as) was born. When he reached the age of understanding, he was enjoined with the following: O Yahya, take the book, meaning the Tawrah which at the time was the sacred-law (and the gospel was revealed later), firmly by making special effort to act according to it and while still a child We gave him understanding of the deen, and especially from Us the attribute of soft-heartedness, and purity of character. In hukm there is a reference to knowledge and in hanan and zakah to character, and what fallows is in reference to external deeds. He was extremely righteous and dutiful to his parents. This is in reference to fulfilling both the rights of Allah Most High and the rights of the people and he was not oppressive upon the creation, or to Allah azza wa jalla rebellious. He was so dignified in the sight of Allah azza wa jalla and honored that in his benefit the following declaration is being made directly from the presence of Allah, may the "salaam" of Allah reach him on the day he was born and the day he will pass away and the day wherein he will be raised alive.