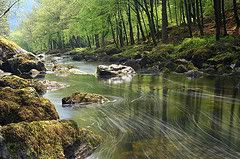 In the name of Allah, the All-Merciful, the All-Compassionate
Surah Maryam is Makkiya except for the sajdah verse, and in it are 98 or 99 verses [al-Baydhawi]
Relationship
The essence of this surah is three themes:
1. Establishing Tawheed. Hence, the speech of Siyyidna Eisa (alayhis salaam), the advice of the Prophet Ibrahim (alayhis salaam), and some verses occurring near the end of the surah indicate on this.
2. Establishing Prophethood. This is done in two ways. By mentioning the stories of various prophets, allusion is made to the fact that prophethood is not something strange or unheard-of. Before Allah's Messenger (sallallahu alaihi wasallam), many other noble individuals were also blessed with this great gift. Secondly, despite not having any opportunity to formally acquire knowledge from others, he (sallallahu alaihi wasallam) was able to relate these events of the past in such profound detail and accuracy. This proves that he (sallallahu alaihi wasallam) was divinely inspired and a true prophet.
3. Discussion of the afterlife (ma'aad), wherein along with punishment and reward, various misconceptions and objections of the rejecters are presented and then refuted.
A large portion of the previous surah also comprised of these same themes. In addition, these topics are themselves interconnected and related. Just as the previous surah concluded with his (sallallahu alaihi wasallam) messengership, the beginning of the current surah details the prophethood of earlier prophets. By this explanation, all purposeful relationships become clear and apparent. Let it be known that in this surah are the stories of a number of prophets.
Verses 1-15: Translation and Tafseer
Verses 1-15: Additional Benefits
3 Responses to 'Tafseer of Surah Maryam'
Leave a Reply